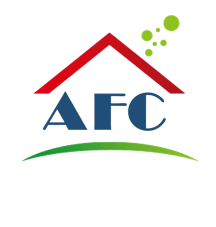 Welcome to AFC, a dedicated partner in driving growth and innovation within the HORECA (Hotel, Restaurant, and Catering) industry. With a deep passion for FMCG business development and a profound understanding of the HORECA landscape, we're committed to helping businesses like yours thrive.
When you choose AFC, you're choosing a partner with a solid foundation built on years of dedicated experience. Our collective knowledge allows us to offer strategic solutions that reflect the depth of insight only decades of involvement can provide.
Expertise:
Our team comprises seasoned professionals with diverse backgrounds in both the FMCG and HORECA sectors. This fusion of knowledge allows us to provide holistic solutions that resonate with your specific challenges and aspirations.
Our Expertise in Supplier Network:
One of our core strengths lies in our extensive supplier network. We understand that sourcing the right ingredients and products is crucial to delivering exceptional experiences to your customers. Leveraging our industry connections, we go the extra mile to identify and onboard the best suppliers that align with your quality standards and business objectives.
Passion for Innovation:
We're not content with the status quo. Our thirst for innovation drives us to explore uncharted territories, infusing creativity and fresh perspectives into every project we undertake.
Client-Centric Approach:
At AFC, your success is our priority. We immerse ourselves in your goals, understanding your unique needs to craft strategies that are tailor-made for your business.
Our Journey
While AFC was officially established in 2020, our team boasts a collective wealth of knowledge and experience spanning over two decades. With over 20 years of industry expertise, our professionals have been integral players in the FMCG and HORECA sectors long before our company's inception.
AFC emerged from a shared vision among industry experts who saw an opportunity to bridge the gap between the FMCG sector and the unique demands of the HORECA industry. Our journey began with a commitment to provide comprehensive business development solutions that empower HORECA establishments to excel and exceed expectations.
Our extensive experience equips us with an in-depth understanding of the challenges and opportunities that FMCG businesses, importers, and exporters face in today's global market. We've navigated through shifts, disruptions, and innovations, giving us a unique perspective that directly benefits your business.
Each member of our team brings a specialized skill set honed through years of hands-on experience. Whether it's market analysis, supplier relations, or regulatory compliance, our professionals have been actively shaping and contributing to the industry's growth for over two decades.
Our commitment to growth extends beyond our establishment. We continue to stay ahead of the curve by embracing ongoing learning and innovative approaches. Our long-standing industry relationships also keep us at the forefront of emerging trends and technologies.
We invite you to partner with us in your journey towards success. Whether you're an exporter or importer who serves boutique hotels, a bustling restaurants, or a dynamic catering service, AFC is here to support and elevate your business to new heights.
Thank you for considering AFC as your trusted FMCG business development partner. Let's embark on a transformative journey together!
Copyright © 2020 AFC- All Rights Reserved.